THE BOARDERS AT HAWK'S NEST 

A NOVEL BY

LOUISE WRIGHT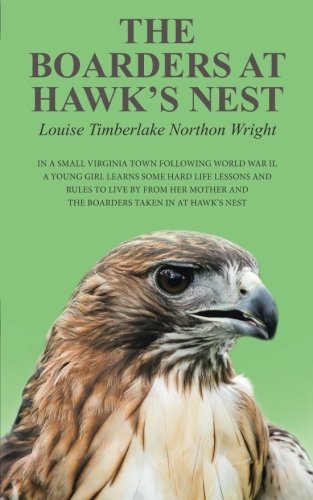 TRADE PAPERBACK      $11.99 us

KINDLE                  

$3.99 us
E BOOK



   $3.99 us
TRADE PAPERBACK: 140 pages

BalboaPress (September 22, 2015)

English

Product Dimensions: 5 x 8 in

ISBN-10: 1504340051

ISBN-13: 978-1504340052

AN INSPIRING STORY FOR ALL AGES

In a small Virginia town, following World War Il, a young girl learns some hard life lessons and rules to live by from her mother and the boarders taken in at Hawk's Nest.

Mother had not moved since all the commotion began. She still held the plate of scrambled eggs she had brought in from the kitchen. She slowly lowered the plate to set it on the table.

"How?" Mother asked. "How could Claire know that?"

Ophelia got Mother to sit down. "Because she has 'the gift,'" Ophelia stated.

"What gift?"

"Claire sees things. Things the rest of us can't envision. She's tuned into another level, gets information from some higher source."

A NOVEL THAT WILL TOUCH YOUR HEART

WHAT A DELIGHTFUL AND COLORFUL READ

A MUST READ FOR ANYONE SPIRITUALY INCLINED

THE BEST NEW AGE FICTION THIS YEAR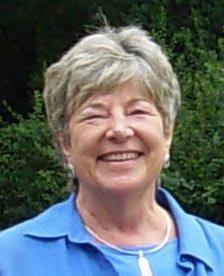 The information and material on this website is provided for informational purposes only. Nothing contained on this website constitutes advice or an opinion on any subject matter or on any specific set of facts or circumstances. The Directories are password protected for the privacy of the Members.

Transmissions made over the Internet may not always be confidential and any transmissions you make to members over this website are made at your own risk.

The Members make no guarantees or representations about the timeliness or accuracy of the information contained on this website for any purpose. In addition the Members make no guarantee of the accuracy of any information available through any of the links you may find on this website; they are provided only as a convenience to the viewer.

Inquiries, questions & comments related to content or information on this website should be directed to the webmaster, Ray Wright at ray@raywrights.net or by phone to 804.360.4692.